Congratulations to our 2013 bG-Gives Winners – Saleel Raut and Bhumika Patel!
Saleel Raut is our winner from Chicago area. Saleel's favorite charity is AID (Association for India's Development).
Association for India's Development is a volunteer movement promoting sustainable, equitable and just development. AID supports grassroots organizations in India and initiates efforts in various interconnected spheres such as agriculture, energy,  education,health , livelihoods, natural resources including land and water, women's empowerment and social justice.
Click here to get more information about AID!
———————————————————————————————-
Bhumika Patel is our winner from Schaumburg area. Bhumika's favorite charity is Ronald McDonald House.
The mission of Ronald McDonald House Charities (RMHC) is to create, find and support programs that directly improve the health and wellbeing of children. Guiding us in our mission are our core values:
Focusing on the critical needs of children.
Celebrating the diversity of the programs we offer and the staff, volunteers and donors who make them possible.
Staying true to our heritage of responsible stewardship.
Operating with accountability and transparency.
Click here to get more information about RMHC!
———————————————————————————————-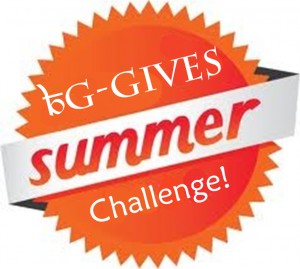 Thanks to everyone who participated in bG-Gives 2013 Summer Challenge!
Attend the most number of classes in month of July & August and claim the title of bG-Gives Challenge Winner!
There will be one winner each from Chicago, Evanston and Schaumburg.
bG will then donate $100 to your favorite charity!
Print and bring the challenge tracker to class to get started
[wpdm_file id=10]
————————————————————————————-
About bG-Gives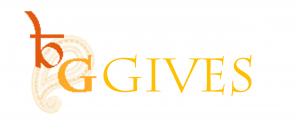 bG-Gives is a new community initiative by Bollywood Groove. As part of this initiative, bG strives to make its impact in helping out the local as well as international community.
In the past, bG has made contributions to Chicago Children's Advocacy Center, Mission Green Light, Animal Care League, Chicago Montessori, Northlight Theater, Gilda Club, Urban Gateways, Arts of Life, Decatur and more.
————————————————————————————-
2012 Initiative
Update – Ayesha is planning to head out to Sudan soon. If you bought our July pass, your donations made this possible! Thank you!
————————————————————————————-
Our bG-Gives Summer Checkin winner is Bina Mangattukattil, a regular at our bG Cardio classes. As the winner, she was able to decide where part of our Summer Pass proceeds were donated. Below is the description of the cause in Bina's own words..
Thanks to each and everyone of you who bought our Summer Pass! We are so incredibly proud of being able to help Ayesha reunite with her family!
"The woman that you will be supporting through your July registration at Bollywood Groove has a remarkable story."Ayesha" (her name was changed to protect her privacy) is a woman from the Darfur region of Sudan. She survived the genocide that occurred in Sudan in 2003 (google "Darfur genocide timeline" for further information). She witnessed her home and village get burned down. Many of her family members were killed in front of her by government sponsored militia called "Janjaweed" (Arabic phrase meaning "evil men on horseback").
Ayesha came to the United States a couple years after the genocide began in Sudan and suffered further as a survivor of human trafficking. With the assistance of several social service agencies in Chicago…and most importantly – her hard work, Ayesha is now approved for political asylum, working and living independently in her own
apartment.
She still has one major struggle to overcome. Her children are still in Sudan and she is working with her attorneys and staff at Apna Ghar (where I used to work) to apply for her children to come to the US under refugee status.
A local church has started a fund for "Ayesha" to assist her and her children (costs of travel tickets, visas, resettlement process to the US). One hundred percent of
donations sent to this fund will assist Ayesha and her children.
Thank you for your support of this amazing woman! "