Bollywood Groove now provides a complete package for BollyGroove Kids! B'day.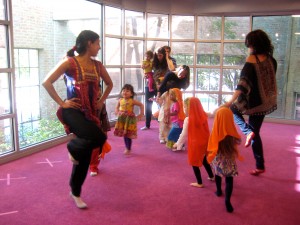 Get ready to shake, twist and hop to the rhythmic beats of Bollywood music! In BollyGroove Kids Birthday Bash, children will actively engage in various forms of movement through the exploration of another culture.
This party is wonderful for kids who have a lot of energy or a passion for dance! It is also an excellent multicultural learning opportunity for the children, as they will be exposed to the languages of Hindi and Punjabi, traditional Indian clothing, instruments and other props.
This party is ideal for multi-age groups.
Along with an hour long dance session including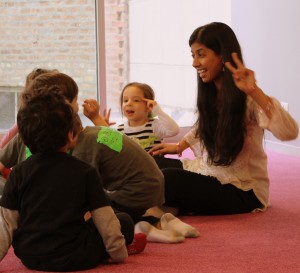 colorful props that provides an incredibly fun and interactive experience for the kids, we now offer the option to host the party at multiple locations, delicious finger-licking food for kids and adults alike, accessories for the little boys and girls to dress-up and Bollywood goodie bags as party favors.
This completely customizable package offers the felxibily of selecting the necessary services.
Make your little one's B'day something to remember for all!