Welcome to Bollywood Groove™ Kids!
Dance, Culture & an Active lifestyle..
Our Bollywood Groove Kids! program focuses on teaching the language, culture and history of various regions of India via the characteristic dance of that region.
The joyful Indian music and fun dance movements create an incredibly enjoyable and stimulating environment for children where they not only learn about a new country but also grow into strong dancers with coordination, posture, grace and other movement fundamentals.
Bollywood Groove™ Kids! in Action
Class Highlights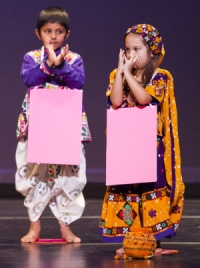 Strong use of props to break down complex moves  as well as to add authentic flair.
Culture and history taught through folklore and plays. Emphasis on Styling and Expression during dance performances as well as developing focus and confidence.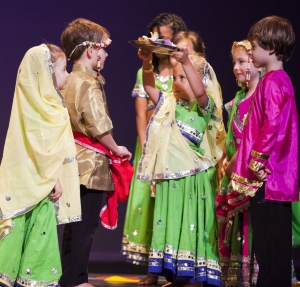 Class length is 45 mins for kids aged 3 to 5 years and 1 hour for older kids. Typical session is 8-weeks long.

—————————————————————————————
Bollywood Groove Partners