PLEASE READ THIS CAREFULLY BEFORE MAKING ANY PAYMENTS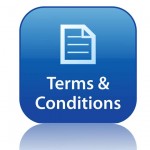 bG Cardio Payment Terms
1. You must activate the card within 30 days of purchase
2. Cards are not transferable and can not be used for multiple individuals
3. No refunds
Exceptions: Only In case of medical or other emergency, the following options are available:
a. You can transfer the card to another individual
b. You can get an extension on the expiration date for a maximum of 6 months. The amount of extension is mutually decided by client and bG representative
c. You can apply the credit towards BollyKids! class
BollyKids! Payment Terms
1. No refunds or credits are given for missed class by students. However, you will have the option of a makeup class at a different location provided the same class is offered at another location.
2. New enrollments: If you are unsure about enrolling your child, please take a free trial. Please do not pay in full and then request a refund. In these situations, a spot in class goes waste.
3. Returning enrollments: No refunds
Exceptions: Only In case of medical or other emergency, the following options are available:
a. You can transfer the remaining credit to another student
b. You can apply the remaining credit towards the immediate next session
c.  You can apply the remaining credit towards adult classes